Challenges Digital Marketing Agency Counter for Your Online Growth
Date : 06, May 2021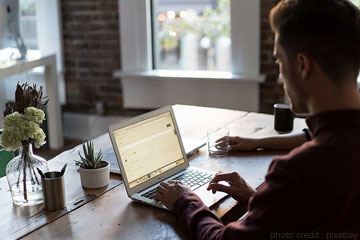 Marketing in today's world is constantly changing. The constant inundated flow of fresh ideas allows businesses to promote themselves. While these innovations can be pretty exciting and beneficial, keeping up with the changes is the need of the hour. Companies can no longer rely on traditional marketing tactics. The right strategy makes your marketing more effective and ensures a positive return from your investment.
As you stick with us, V1 Technologies focuses on business owners' challenges when running a business online.
Developing Consisting Branding
Branding is essential. In fact, it is one of the most important marketing aspects. While your customers come across powerful messages, it is crucial to create a recognizable and relevant brand. Inferior branding will make your business faceless.
Expert digital marketers focus on paying particular attention to the details, i.e., fonts, colors, voice, style. They also design a brand guideline that ensures all marketing agencies, employees, and contractors use the exact designs for your branding.
Generating Traffic And Leads
Generating traffic and lead is the number one challenge for marketers. On their own, a business holder spends their time on social media and other dozens of posts. While this may bring some level of engagement, it soon turns frustrating when things don't work out as expected.
What expert digital marketing teams do is create content that genuinely attracts your customers. But for that, you need to understand the target audience. Trained marketers develop buyer's personas via surveys and researches. Now once you get a decent idea, you may kick start the campaign. This typically includes
A decisive lead generating offer, i.e., infographic, digital guide
A landing page with a fill-out-a-form to download offers.
A follow-up email
A lead nurturing email series to help engage with the lead
Managing The Website
Your website draws visitors, converts them, and allows you to make sales. Moreover, managing your website can be a big deal. Remember, your website acts as a virtual store. Here you need to keep it crisp. While most entrepreneurs understand the significance of an appealing website, sadly many companies don't have proper resources to work on it.
However, this doesn't mean resettling with a poor-quality website that fails to serve its purpose. V1 Technologies is a leading company. We help our customers guide us through the process.
Securing An Effective Budget
Just spending on your marketing is not a healthy option. Tracking the ROI is a necessary process when undergoing business. When working with an SEO marketing agency, you can always avail of reports and understand how your investment is getting used.
Latest Tools and Technologies
Deciding on the right tools is essential. There is software available in the market that can spruce up the growth of your business. Now, if you're new to this area, you may not capture potential. Meanwhile, when doing it on your own, there are so many options available, and you should choose the one you find result-oriented.
Final Wrap
Leading your business online is challenging. You need to have a professional understanding to keep your online business at the top. If you're a novice, getting help from a digital marketing agency can help you sort things.