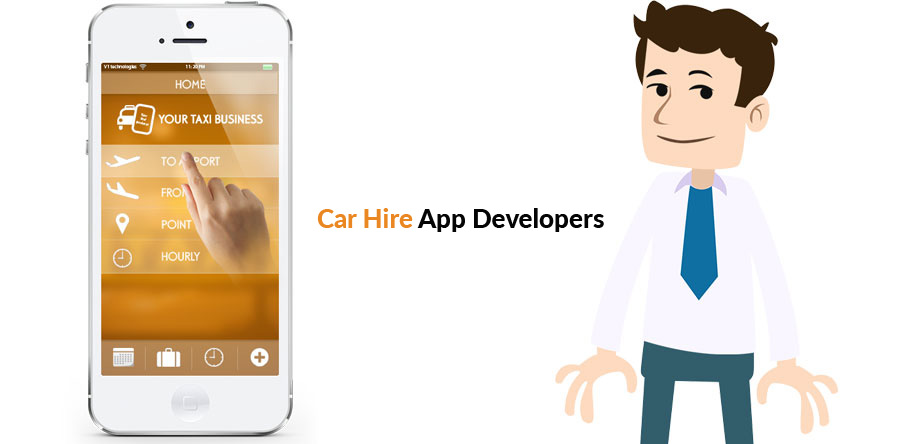 Collaborate with expert car hire app developers from V1 Technologies and offer top grade vehicle rental services.
If you want to take on an entrepreneurial journey, you must hire a car rental app developer from V1 Technologies and make a profitable business. Our vehicle rental app enables users to rent cars, bikes, or other vehicles from a rental company and in return help the rental company make profits.
Use the Car Hire Mobile App For:
Car Hire
Van Hire
Truck Hire
Car Rental Booking
Van Rental Booking
Bike / Scooter / Electric Scooter Hire App
Plant & Machinery Hire
Vehicle Rental App Features
Our vehicle rental app typically includes a range of features that make it easy for users to find and book a vehicle, as well as manage their rentals. And the car rental company can also manage the services conveniently through the admin panel and also keep a track of their revenues.
Features That Make Our Vehicle Rental App The Best Choice for Your Business
User registration and login
Vehicle search option
Vehicle booking
Payment integration
Location-based services
Notifications
Driver information and tracking
Customer support
Loyalty program
Ratings and reviews
Detailed Vehicle Catalogue With Images and Prices
Car rental service providers can display all the vehicles in the car hire app and allow app users to easily book a rental carVehicle Images
Car Hire Pricing
Number of seats available
Number of luggage allowed
Number of doors in the car/van
Option of Upselling or Cross-Selling Add on items
This feature allows car rental companies to uUpsell additional services to customers for additional convenience while travelling.
Extra Driver Facility
Extra Mileage Option
Child Car Seats
Navigation Systems
Pickup and Delivery
Reviews and Ratings
The Reviews and ratings option allows customers to rate the car rental app based on their experience while booking a car and also while travelling. Such reviews and ratings also help the car rental service provider to cater to their customers accordingly.
Search & Filter Options in The Car Rental App
The search button in the car rental app allows customers to search and filter their results using the following options.
Type of Car (Sedan / SUV / Saloon / Estate etc)
Type of Fuel (Electric / Petrol / Diesel)
Number of Seats
Price Range
Gear Type (Manual or Automatic)
All-in-One Admin Panel for Car Hire App
We provide you with a high-grade admin control panel with the car hire app, to allow you to have complete control on your business. You can do the following via the admin panel of the car hire app.
Customer Order Tracking
Vehicle categories, prices, images
Number of Customers using the services
Hot Locations where most bookings happen
Number of Bookings
Discounts and Vouchers Codes
Page Management