Are You Emphasising the Advantage of Google My Business for Quick Engagement?
Date :22, Sep 2022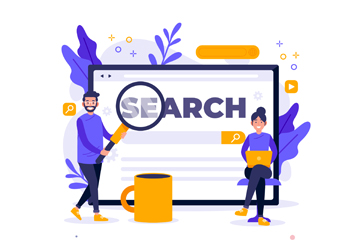 Did you know that Google My Business enables you to communicate with your clients easily? However, you must optimise your Google Business Profile if you want to get the most out of it. You must also know that Google presently controls more than 92% of the market for search engines.
Our digital marketing agency will optimise your Google Business Profile to increase your marketing reach. Thanks to the platform, businesses may use Google search and Maps to approach new companies or clients.
It's an accessible business listing site, as provided by Google. It enables your company to give information about your location, services, and goods as a service provider.
A digital marketing firm can assist you in enhancing your company's visibility if you don't have an online presence. Google Search, Google Maps, and Google Shopping display your submitted data. As a result, online businesses must equally follow other areas, including Google Ads and Google Analytics.
Are you focusing on Google My Business comprehensively?
Get discovered effortlessly
Google is the best platform for you, regardless of whether you desire web traffic or foot traffic. When consumers seek goods and services in their neighbourhood, your Google My Business listing makes it more likely that they will find your company.
Additionally, the listing clarifies to customers how and where to find your business. It also improves how well your business performs in search engine optimisation.
Online business information
You may manage and modify the contact information, company hours, and other crucial facts with the Google My Business portfolio. In addition, the digital marketing agency in New York can assist you in posting updates on services that have been extended, temporarily shut down, or reopened.
Keep in mind that Google Business Profiles have solid local SEO. This aids in your ranking over third-party websites that can have outdated information.
Earn trust
Customers may contribute reviews to the Google My Business profile. Additionally, it serves as social evidence. This is an effective strategy for enhancing credibility and trust. Your customers are free to provide as much information about their experiences thanks to the star rating and the room for in-depth evaluations.
While the idea of reviews appearing on such a public platform may be unsettling, there is no need to be alarmed because Google uses a combination of favourable evaluations that it believes to be more reliable.
Google Business profile set-up
● Access Google Business Profile Manager by logging in
● Include your company
● Enter the address
● Put your contact information
● Verify your company
● Personalise your profile.
Updated business information
Maintaining an updated company profile is crucial for your online presence. In addition, you should employ a plan for greater reach. Additionally, nothing irritates clients more than arriving during business hours only to discover that you are closed.
Conclusion
Google provides free promotions to companies. Any social platform in your social team may be integrated when you build and validate your Google Business Profile. You must ensure that your messaging is current, on-brand, and consistent.