A Complete Guide on Web Hosting for Your Online Stability
Date : 23, Dec 2021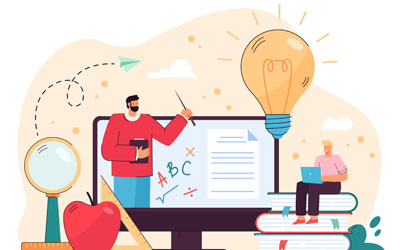 Establishing your online store can be pretty complex. Much of the work, functionality, and final design hinge on the website hosting you plan to choose. Technically, you don't need a web hosting service providerto host a website, i.e., any computer can act as a web server. However, server settlement is sophisticated. Therefore most businesses partner with web hosting providers with dedicated machines capable of offering the best performance.
Web hosts may seem to offer similar services, but there's a slight price variation. Also, not all hosting service providers may offer the same levels of service, storage, features, stability, and protection. At V1 Technologies, we're experts. Our web development team in New York helps you get the best service at the most economical prices.
Goals and Hosting Needs
Before selecting aweb hosting service provider, you need to identify all your hosting needs and goals. It is best to consider long-term goals because you need to have high traffic. To determine all the hosting needs and types of servers, here are some considerations that you should emphasize.
● What Type Of Website Are You Building?
● What Functionality Will The Site Come With?
● What Kind of Traffic Growth Is Expected?
● Will You Depend On Multiple Websites at Multiple Subdomains?
● Do You Plan To Scale Up And Add New Functionality?
Choosing the Best Hosting Plan
Web hosting typically offers one or more different types of hosting services. This depends on the technology or servers they operate and the scale of the infrastructure. Let us take an instance, some of the world's largest web hosting companies offer complex dedicated and private hosting plans. The benefit here is the servers aren't shared with anyone, so activity and traffic to other sites won't impact your website's performance.
Likewise, the downside is the cost of dedicated hosting and server rental exceeds the cost of hardware purchases. Also, there are significant upfront costs, and you need to have a higher level of technical knowledge.
The Functionality of the Right Hosting Company
When choosing a hosting plan, you need to review certain areas.
Ecommerce Options
eCommerce may not be a significant feature unless you plan to sell products. A professional integration should offer more than just the ability to sell products and should include:
• The ability to manage multiple payment options.
• Automatic taxes.
• Shipping management options.
• Secure processing and encryption of customer data.
Email Options
For any business online, email is an essential element. Choosing a shared hosting platform enables you to control your email. Also, it provides scalable options to pick up email enhancement. You can add more users as your company grows.
Scripted Language
Websites and custom functionality are carried on the scripting language. The scripting language you support depends on the OS or server types a hosting company uses. Determine the language the site will be built with and verify that language is supported by the web host.
Final Wrap
The success of your website partially depends on a professional hosting provider. Due diligence is the need of the hour. However, when you establish your business goals and hosting needs, you'll be in a much better position. So, make sure you take the right lead.