How Mobile Apps Development is Booming the Business during COVID-19
Date :09, April 2020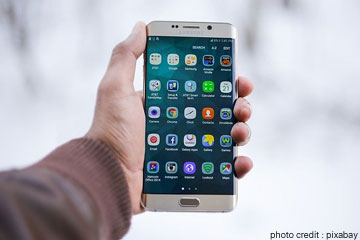 The rise of coronavirus has quickly spread across the world thus engulfing into an economic recession. Economists have also stated that this problem may become much more severe in the coming days. However, the government is equally trying to subdue this problem through all the measure. The United States is one of the countries that has implemented partial lockdown although the number of cases is rising day by day. Likewise, the effects of the recession may be worse than that of the 2009 series that had undoubtedly affected millions of people across the globe.
However, there is still a major section of the business house that plays a key role in offering the service. This includes the IT world delivering online service. Therefore, most of the business houses are quickly moving their prominence towards this sector taking substantial benefits. A mobile app is a boon in such times of need. Moreover, we are going to mark out key reasons why you should quickly garner an online presence for your business.
Promotion and Branding
The novel coronavirus has undoubtedly caused an uproar in the market, further, there is no surety about its end. Meanwhile, countries like the UK and France predicts the lockdown to last for over six months. The business will be hampered. However, to counter such a problem, your website or mobile app may come handy. You can always use the mobile app to promote your business and influence customer using various marketing strategies. Moreover, you need not do anything, all the task will be done by experts from mobile apps development.
Emergency Service Scheme
In these times of crisis, you can always use your business house to offer emergency services. Now, this may vary from your experience. If you are a store owner, you may allow sales of sanitizers, masks and other items. On the other hand, you can also deliver services right to the doorstep keeping in mind about the safety and security of all your staffs and customers. The government, as well as the local body, is in dire need of volunteers, this is the right time to lead your way ahead.
News and Update
With more than half of the world staying at home, this is an opportunity to improve your website ranking thus bringing your customer outreach. The world is glued up on their mobile phones. Your website can offer the latest updates about the pandemic. On the other side, a mobile apps development team can also offer various tips on preventive measures to counter the COVID-19. This will bring a positive outlook to your customers about how much you care for them.
The novel coronavirus is one of the deadliest pandemics that has affected the whole world. Therefore, everyone should stay at home. The digital world can support your business in such times of need by influencing the customers. Take a step forward and use this platform to implement strategies for your business.